Upland Solutions Project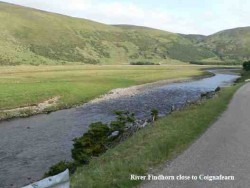 The Upland Solutions project was launched in 2008, and aimed to find practical ways through the difficulties of managing land in the uplands. The project focused on two study areas: the Muirkirk area, in Ayrshire, and the Upper Findhorn catchment area, south-west of Tomatin, in Inverness-shire.
Workshops were held in New Cumnock and Tomatin in early 2010. A wide range of people attended, all of whom had an interest in the local upland areas.
The Final Report was approved by Forum members on 10 June 2011, and it was presented to the Minister for Environment and Climate Change, Stewart Stevenson, MSP, on 14 July, who kindly agreed to provide a Foreword for the Report.
A Summary Report has been prepared to provide a high-level view of the project, the key findings and the legacy issues. The Supplementary Report provides additional detail about the process that was followed.
The reports can be downloaded from the link below along with photographs from the two workshops.